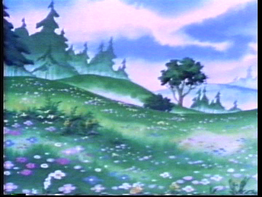 Butterfly Valley
is the location the TV series of the same name takes place.
Description
Edit
Butterfly valley is inhabited by the Butterfly Fairies, who make their homes out of flowers, rocks, grass, and dirt.The Valley is a large open field full of flowers, with hills and blossom trees, which are always in bloom.
Ad blocker interference detected!
Wikia is a free-to-use site that makes money from advertising. We have a modified experience for viewers using ad blockers

Wikia is not accessible if you've made further modifications. Remove the custom ad blocker rule(s) and the page will load as expected.